Eine Ode an die warmen Tage. Das Debut von Bela Bang, die James Wood EP.
[soundcloud url="https://api.soundcloud.com/playlists/154724355″ params="auto_play=false&hide_related=false&show_comments=true&show_user=true&show_reposts=false&visual=true" width="100%" height="450″ iframe="true" /]
What's that sound from afar?
It's the delightful, heartfelt shenanigans that only truly occur, in the most beautiful celebration of electronic music culture: the open air experience.
Coming out to play in the sun, forgetting everything else and being a child again – that's the essence of why we gather in colourful, dancing crowds as soon as the weather allows it – and James Wood is a celebration of exactly that fact. Steaming along with three dope Remixes by Samuel Fach, Funkenstrøm, and secret weapon Robert Sarges, this ep is Bela Bang's debut and an homage to the warmer months – with bonus track Diskomopped to finish things off nicely.
Off to the woods with Bela Bang …
SUPPORT US at Beatport // iTunes // Google Play // Junodownload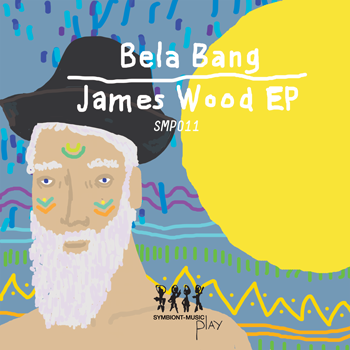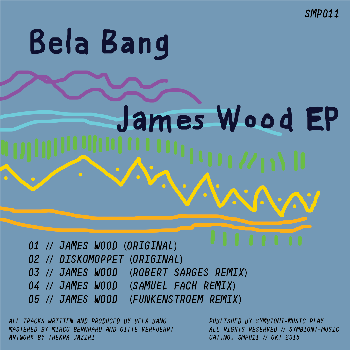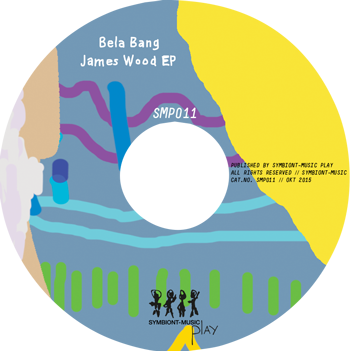 Credits & Facts
Artists: Bela Bang
Title: James Wood EP
Label: symbiont-music play
Cat.No.: SMP011
Releasedate: 24.10.2015
Remixes by Samuel Fach, Robert Sarges, Funkenstroem
Format: WAV/AIFF/FLAC + 320 kbit/s, mp3, CBR
Style: deephouse, techhouse
written & produced by: Bela Bang
Artwork: illustration & layout by Thekra Jaziri
Mastering: Mirco Bernhard (MixnMaster) & Richard Zipperling
In reflection of this shining release, we listened some more times to our last podcast SMPOD007, and we have to mention it ones more. Delicious groove by Bela Bang!