sm017 ep
21.05.2009
minimal / tech house
320 kbit/s
full release with high resolution cover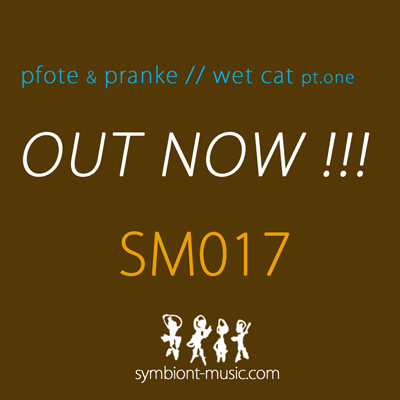 —-listen—- 01 courant d'air ascendant 06.45 min
—-listen—- 02 katzenjammer 06.55 min
—-listen—- 03 minimal invasiv 06.15 min
The fat little flatmate and mentor Tietz discovered two new stars on that strange techno-heaven. He heard about their insane, warm and loopy minimal-techno and was obviously delighted. Driven by this feeling he couldn..t wait to meet these two guys and tell them:
"I heard your sound and felt like a wet, whoopee cat."
Listen attentively to these 3 pieces of work and spot the early detroit-feeling mixed with a breeze of housy tunes. Indeed minimalistic and straight, with a great portion of feeling. Gently rhythmized sounds invite you to an after hour to sharpen your ears for the delicous developement especially made for sunrise moments.